Add a User
Login to thefund.com. Go to My Account and click on the Manage Users link.
This will take you an administrative screen where you can manage your users.


To add a user click on the Add a User button. Fill out the Invite section with the new user's username, first name, last name and direct email (no general emails like "info@, or "MyFirmName@" please).


Setup Your User's Access - Grant them permissions immediately to get started quickly


User Permissions

Portal Role
Authorize the user to administer access to other users of your office. They will be able to invite others and setup access to software and integrations.


Software & Integrations

Jackets & Policy Submit
Select 'Commitment Number Request Only' and they'll receive commitments only or select 'Electronic Delivery of Fund Forms' and they'll receive electronic delivery of all forms.

Policy Payment
You can authorize the user for The Fund's electronic payment service. This allows the user to make the remittance to The Fund electronically through thefund.com Fund applications and integrations.

ePolicyManager
If you don't use DoubleTime or E-Closing DT, authorize the user to access ePolicyManager. This will allow the user receive policy jackets electronically through the web application.

ATIDS XE
If you have ATIDS XE, select ATIDS XE User or ATIDS XE Power User.

WebATIDS
If you have WebATIDS, authorize them to use web application and other integrations.

WebCPL
If user will be creating Closing Protect Letters, authorize them to use the web application and other integrations.

Product Ordering
Select if the user submit orders through the web application and other integrations.

Click the Save button to add them to your Fund Account and to generate an email that will send the user a temporary password. That user has been given access to the software and integrations that you've selected.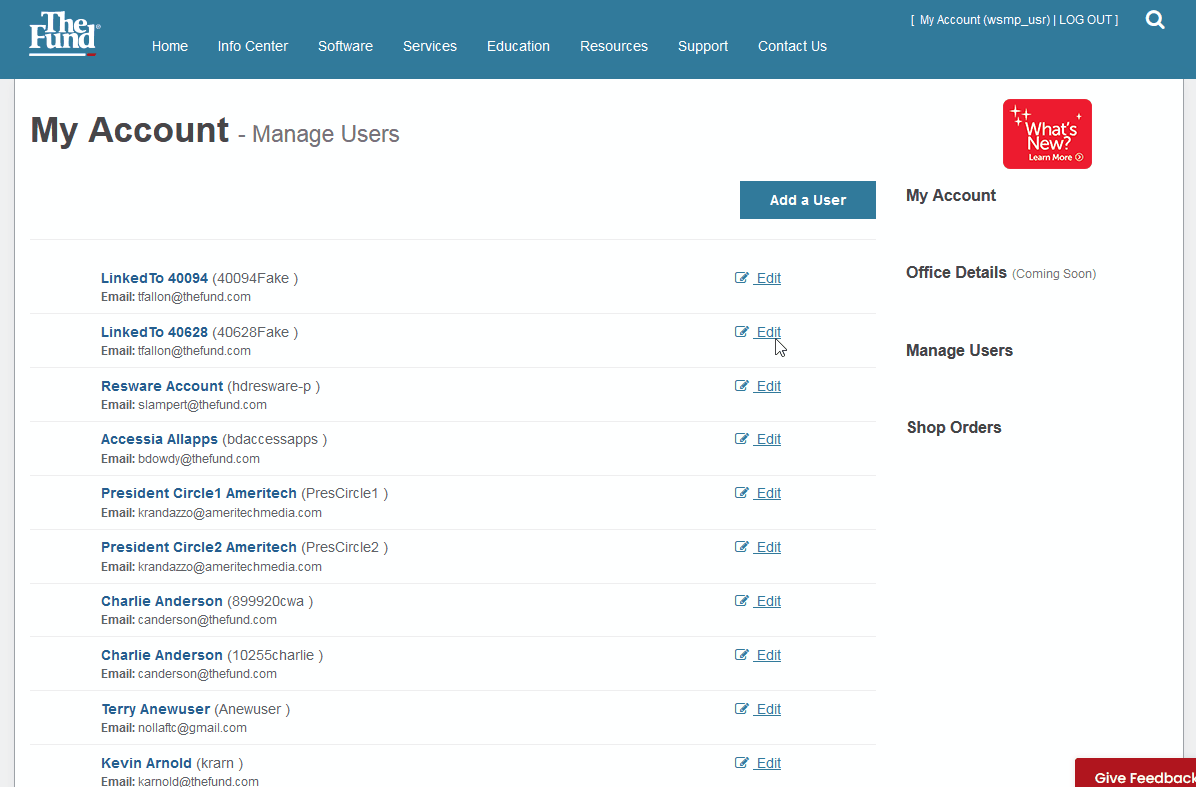 User Activates & Changes Password
From their email, they will be taken through a user activation process. During which they should change their temporary password.