Access to ConnectOR is setup using the email address that was used when you signed up.
It is possible that the email may be in a spam or junk folder.
Below is an example of the Welcome email.
-------
From: Connector <noreply@voicestorm.com>
Subject: YOUR NAME, You're invited to join Connector / ezShare for Agency!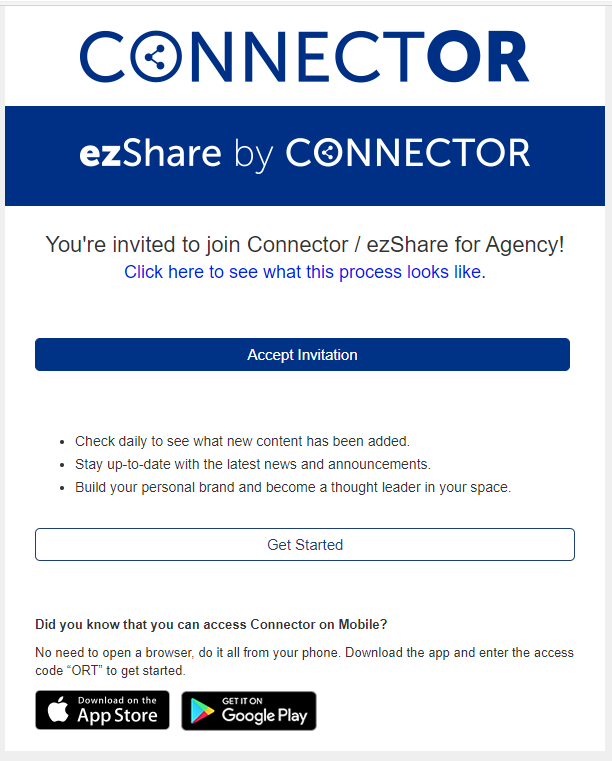 If you have not received you Welcome email, contact connector@thefund.com for help.