Internet Explorer allows pop-ups and pop-unders to be controlled via the "Privacy"
under "Internet Options".
Note: Pop-up blocking is turned on by default, so it doesn't need to be enabled to prevent pop-ups.
Internet Explorer displays an information bar int he location bar, when blocking a pop-up:

Click the "Options for this site" button in the info bar, a menu displays"
Always allow (quick way to allow all pop-ups from E-Closing)
More settings

Pop-up blocker settings To access the pop-up bocker settings: Click the Tools button and choose "Internet Options"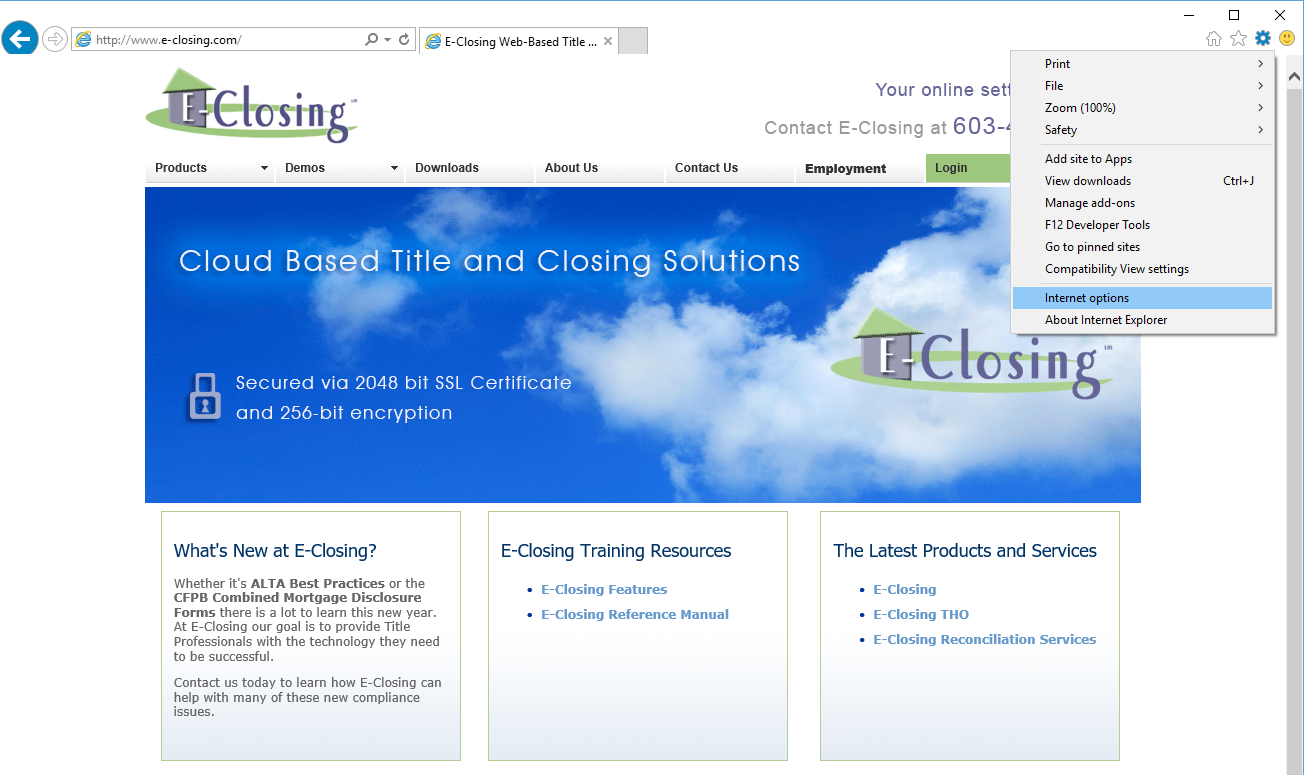 Select the Privacy tab and select "Settings" in the Pop-up Blocker section: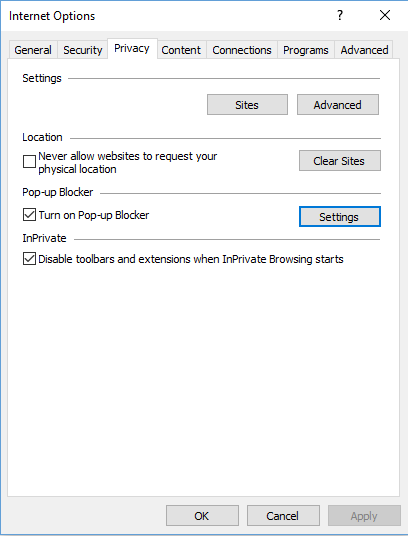 In the field "Address of website to allow:" type: https://www.e-closingsecured.com then click the Add button to add it to your list of allowed sites.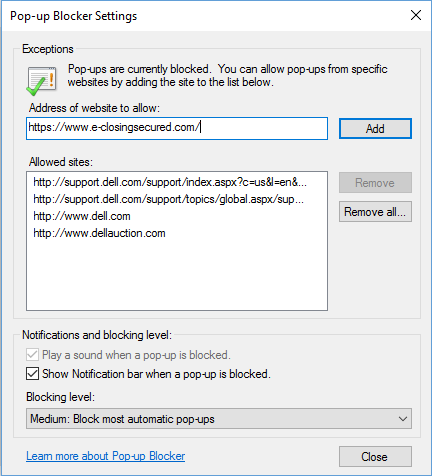 The dialog has the following choices:
Add: Click this to add a website to the exceptions list.
Remove Site: Click this to remove a website from the exceptions list.
Remove All Sites: Click this to remove all of the websites in the exceptions list.