If you are using Microsoft Internet Explorer as your browser to access E-Closing DT we recommend that you are running version 11.0 or later. To find out which version you are currently running you can go to help - about Internet Explorer on your menu bar. If you are running a older version you can upgrade free of charge from Microsoft's website. Attached to this website is documentation on some default settings that you will need to change to optimize your browsing in Explorer for use with E-Closing DT . We do not recommend using Windows Edge, as this browser was intended for use with tablets. Windows 10 is compatible with E-Closing DT, but not the browser that comes with it; Windows Edge.
Step 1: Choose the Tools tab and scroll down to the Internet Options menu.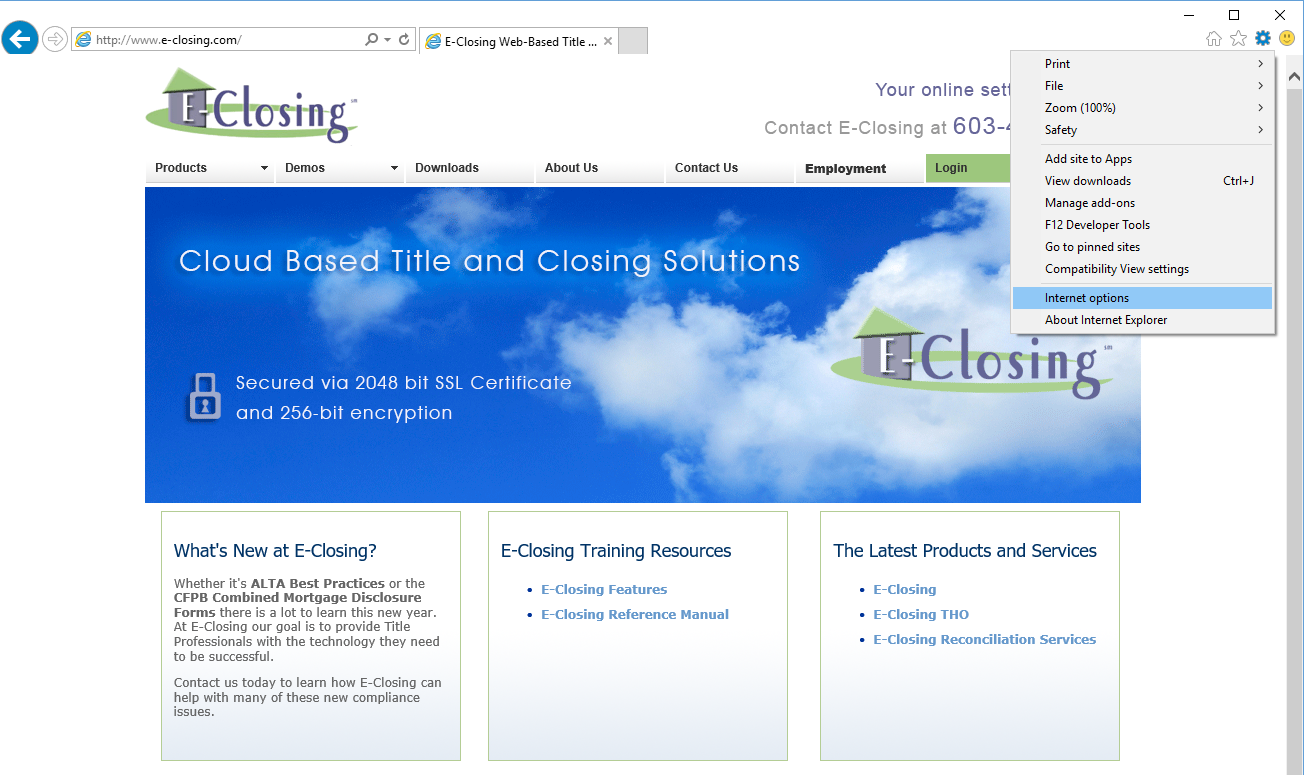 Step 2: Click on the Settings button in the Tabs section.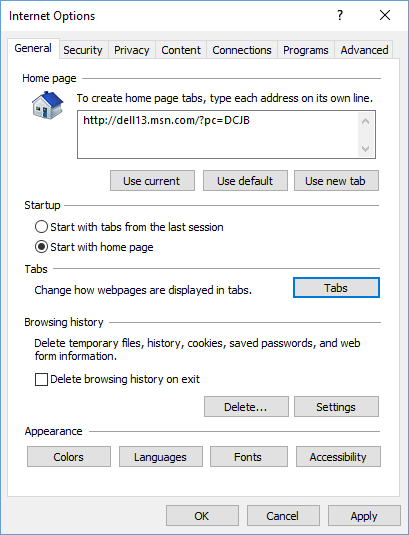 Step 3: Make sure the boxes are checked as follows: