Caching is a tool used by internet browsers to store internet data on your local computer. The goal of caching is to speed up the browsing experience by limiting the amount of data that the browser has to download from a remote server. Cached files are created and stored in the "Temporary Internet Files" folder on your computer and allow the browser to access and serve those files rather than checking with a websites server and downloading pages that have been recently downloaded. The issue that can arise with caching is that the browser may make the decision to show you a cached or "old" version of a screen when it should have downloaded new data.
This is a fairly common issue with Internet Explorer and most dynamic websites, including the HUD in E-Closing DT, which is a frequently updated screen. Here is a fairly common scenario that you may find yourself in. You've entered a bunch of data on your HUD and sent a preliminary HUD to the lender for approval. A few minutes later the lender calls and asks for you to make a couple of minor changes to the HUD and for you to resend it. You go to your HUD maintenance screen, make the requested changes, update the HUD and upon further review notice that where there were once fees are now just blank green lines. Unfortunately there is no easy remedy to cure this HUD, other than starting over but moving forward if you follow the instructions on the attached guide, you should not experience this frustrating turn of events within E-Closing DT or any other dynamic site.
Step 1. Go to Tools – Internet Options.
if you are using IE 9 there may not be a tools option on the menu and you may need to click on the tools icon which looks like this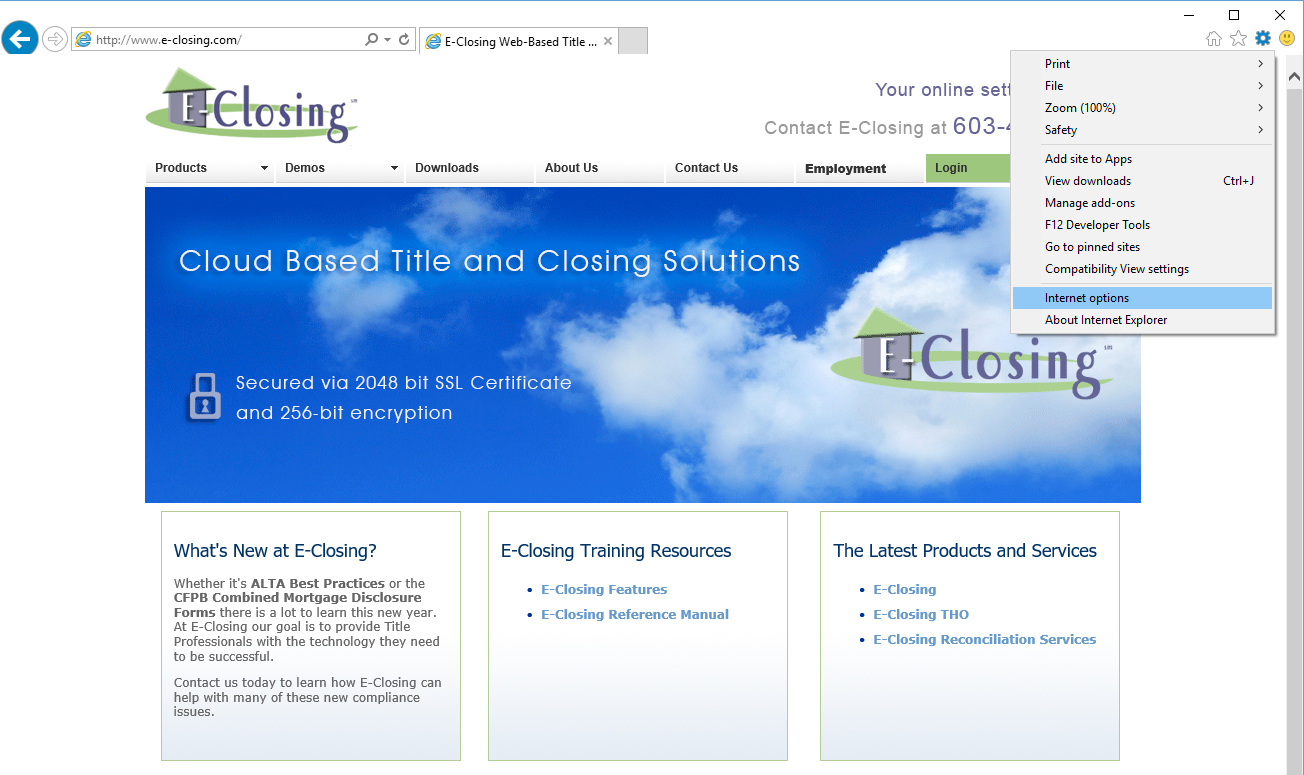 Step 2. Under the General Tab click on the Settings button in the section labeled Browsing History.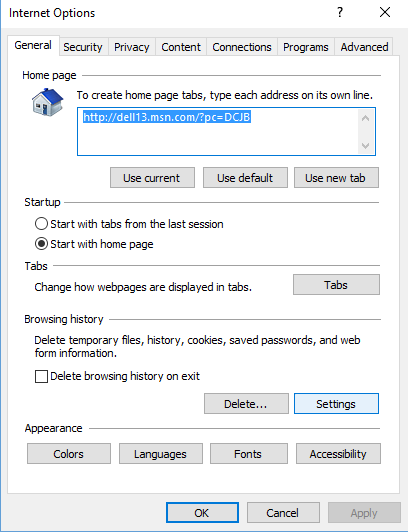 Step 3. In the Temporary Internet Files and History Settings screen make sure the radio button Every time I visit the webpage under the description Check for newer versions of stored pages is selected. The default is automatically. Click OK on this screen and you are good to go.