Firefox allows pop-ups and pop-unders to be controlled via the "Content panel" under "Options".
Note: Pop-up blocking is turned on by default, so it doesn't need to be enabled to prevent pop-ups.
Firefox displays an information bar and an icon

in the location bar, when blocking a pop-up:

Click the "Options" button in the info bar and a menu displays: 
Allow pop-ups for www.e-closingsecured.com (quick way to allow all pop-ups from E-Closing) 
Edit Pop-up Blocker Options… 
Don't show this message when pop-ups are blocked 
(show the blocked pop-up)
Blocking pop-ups may interfere with some websites: Some websites (for ex; banking sites) use pop-ups for important features. Blocking all pop-ups disables such features. To allow specific websites to use pop-ups, while blocking all others, add specific websites to the list of allowed sites.
Pop-up blocker settings
To access the pop-up blocker settings:
Click the menu button

and choose "Options"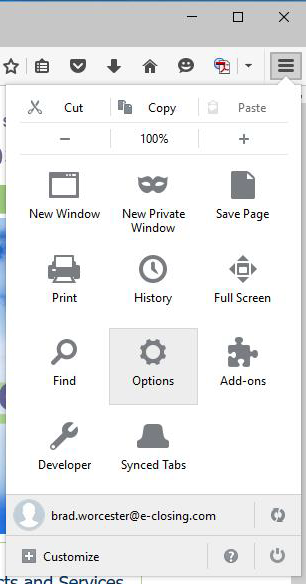 Select the Content panel > In the content panel:
"Block pop-up windows": Uncheck this if you wish to disable the pop-up blocker altogether.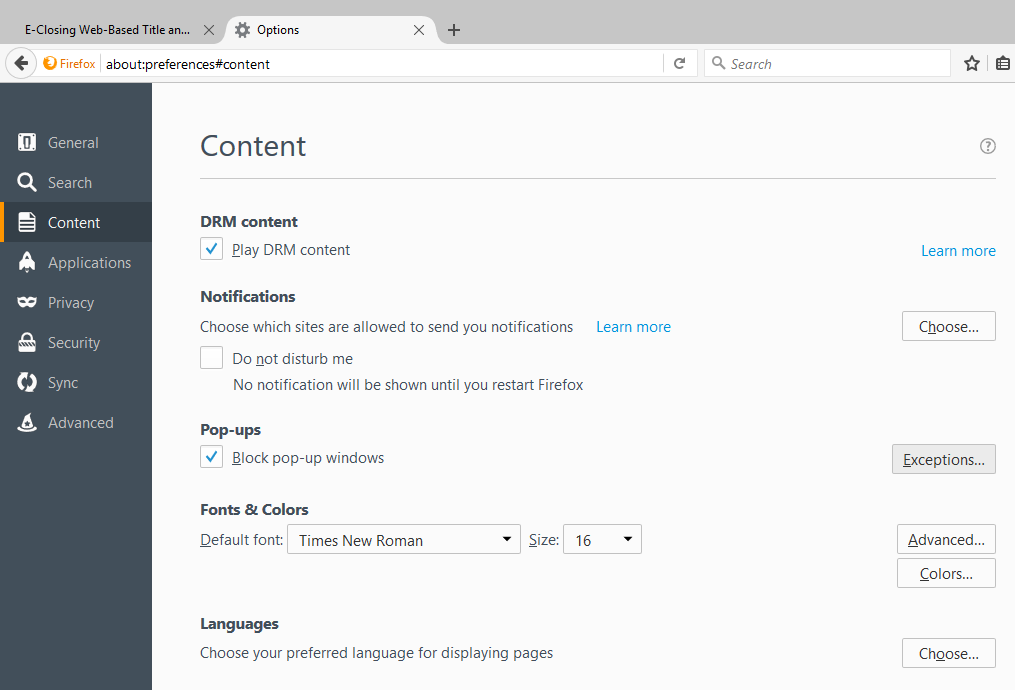 Exceptions: This is a list of sites that you want to allow to display pop-ups. You can add https://e-closingsecured.com to the Allowed Sites list.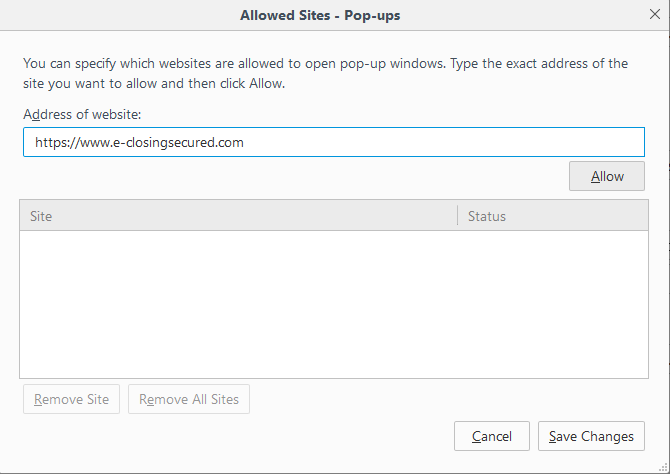 The dialog has the following choices: 
Allow: Click this to add a website to the exceptions list. 
Remove Site: Click this to remove a website from the exceptions list. 
Remove All Sites: Click this to remove all of the websites in the exceptions list.