On February 19th, 2013 Mozilla released Firefox version 19.0. With this release Mozilla included its own default pdf viewer which is known to cause issues with document formatting. If your computer automatically updated Mozilla Firefox you may be seeing documents which look similar to the example below. There are two options to deal with this issue until Mozilla issues an official fix in a future update. This guide will walk you through both options available for dealing with this issue.
EXAMPLE OUTPUT: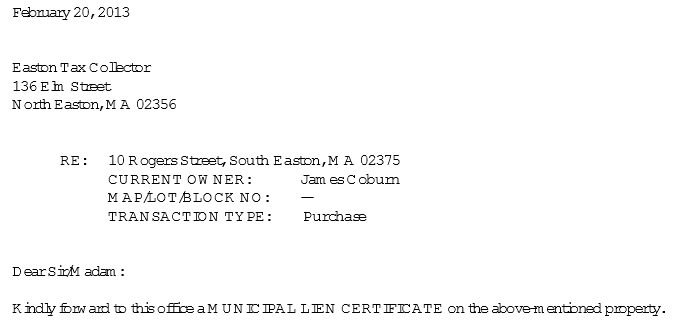 STEP 1: Verify your version of Firefox. From your Firefox browser go to Help – About Firefox. Verify you are on Version 19.0 or later.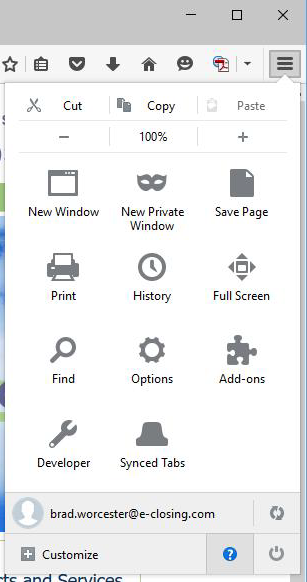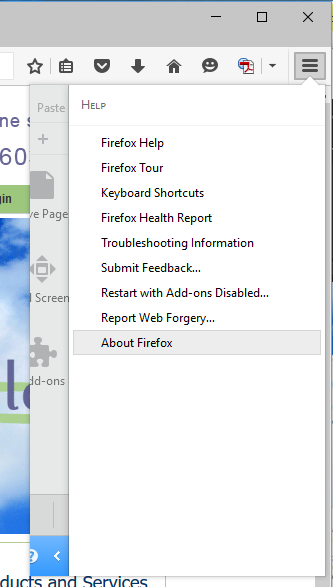 Option 1 – Automatically download documents once they have generated.

When the documents are displayed in Mozilla Firefox they are not actually downloaded on your computer. The easiest short term way to deal with this Firefox issue is to have document automatically download once it has been generated.

Step 1: Go to Open Menu > Options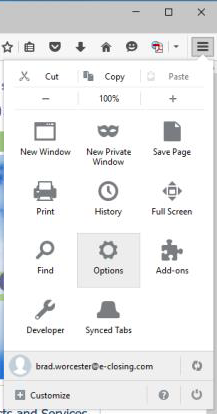 Step 2: Click on Applications and to the right of the Content Type "Adobe Acrobat Document" on the same row, the next column over, there is a drop-down menu. Click on that drop-down menu and select the option Save File. You can select the drop-down menus under the Action column next to the other Adobe Acrobat Content Types to be the default Use Adobe Acrobat Reader DC (default). PDF's will now automatically download to your selected download folder.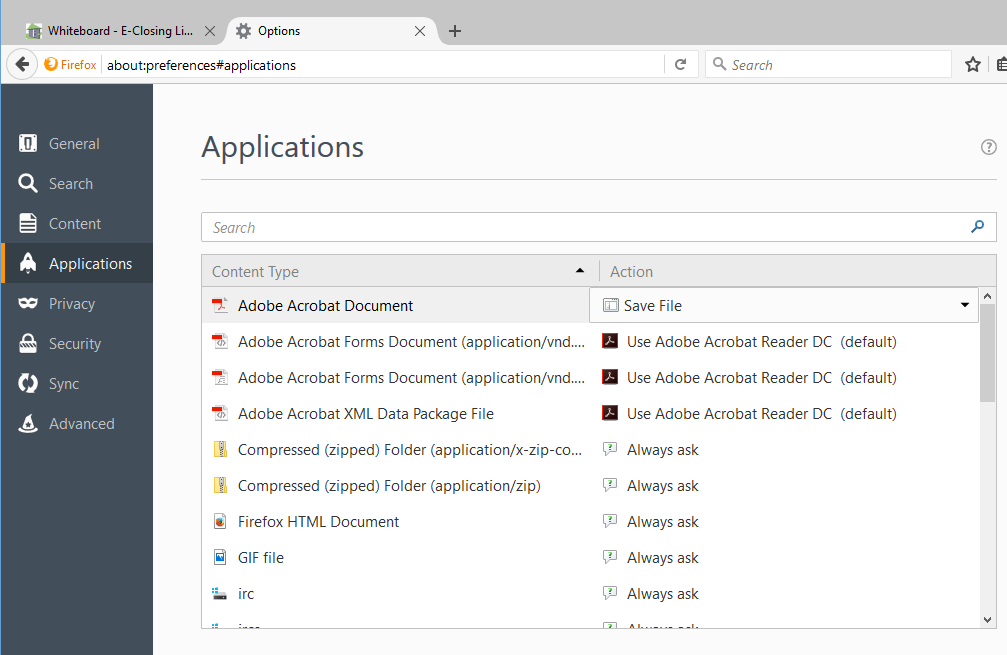 Step 3 (optional): You can change the destination of where your PDF's are downloaded when you're in Options by going in the General tab and under the Downloads section you can click the Browse button and select where on your computer you would like it to automatically save to. You can also select the option Always ask me where to save files if you wish to select where you want to save the PDF every time you generate a document.


Option 2 – Changing the Firefox config and setting Adobe Reader as your default PDF viewer.
This option will allow you to change your default pdf viewer back to Adobe Reader instead of the JavaScript PDF viewer released in Firefox 19.0 (and later)

Step 1: In the Web Address field, type about:config and hit enter





Step 2: Click I'll be careful, I promise! Firefox is a free program and has no warranty





Step 3: In the FILTER field type pdfjs.disabled and press enter. Double Click on the pdfjs.disabled link and it will change the value from false to true.






Step 4. Now all you need to do is make sure Adobe Reader is the default PDF program associated with Mozilla Firefox. To do this go to Open menu – Options.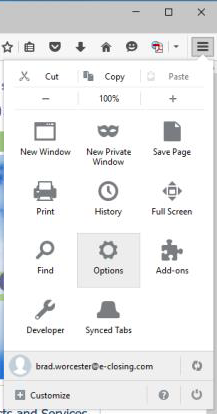 Step 5. In the Options window, select Applications. Using the drop‐down menu next to the three Adobe Acrobat content types and the application/pdf content type select Use Adobe Acrobat (in Firefox).