Disable Caching
A common issue among users of dynamic websites is browser caching. Browsers are often defaulted to cache, or store, websites that you commonly visit. Developers of browsers do this so that they don't have to reload data every time you visit a particular website. By now you can see how this could be problematic with dynamic websites that are constantly changing. Fortunately, there is a solution and it involves an easy settings change in your browsers internet options area. The following is a step by step tutorial on changing these settings in Mozilla Firefox.
Step 1: From your Firefox browser go to Open Menu and select Options from the drop-down.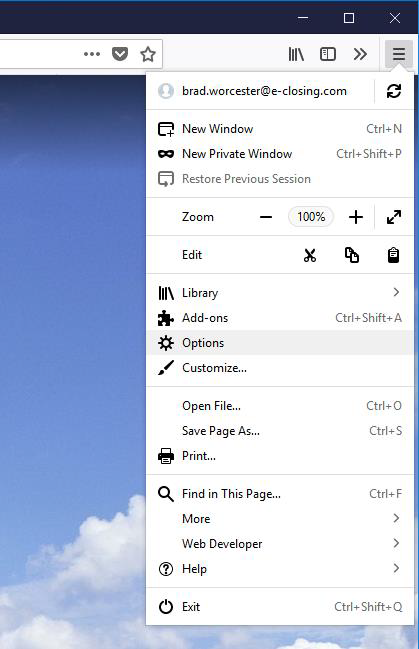 Step 2: On the left-hand side of the new tab that opened, click on Privacy & Security.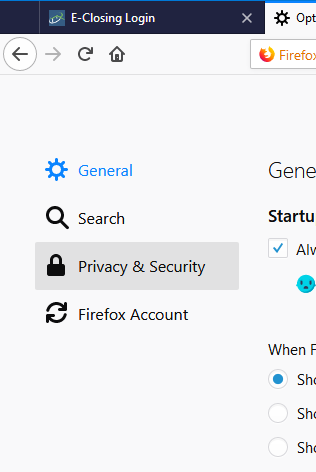 Step 3: Scroll down until you find Cached Web Content. Check the box Override automatic cache management and set the value to 0 MB of space. Changes should save automatically.